Awards of the Society of Arts and Sciences, Prague 2017
The Awards of the Society for Science and the Arts, Prague 2017, for service in the promotion of Czech culture and science abroad were presented by the Society of Arts and Sciences in cooperation with the Standing Senate Commission of the Parliament of the Czech Republic on Compatriots Living Abroad on 23 May 2017, for the sixteenth year running in the Senate building. The recipients were representatives of various scientific and artistic disciplines.
Jiří Anderle – painter and printmaker
Gabriela Beňačková – opera singer
Doc. PhDr. David Eben, Ph.D. – musician and music historian
Prof. Jan Hora – organist and teacher of music
Prof. Josef Michl, Ph.D. – chemist
Ivan Passer – scriptwriter and film director
Prof. PhDr. Vilém Prečan, CSc. – historian
MUDr. Bohdan Pomahač – plastic surgeon
Stanislav Zindulka - actor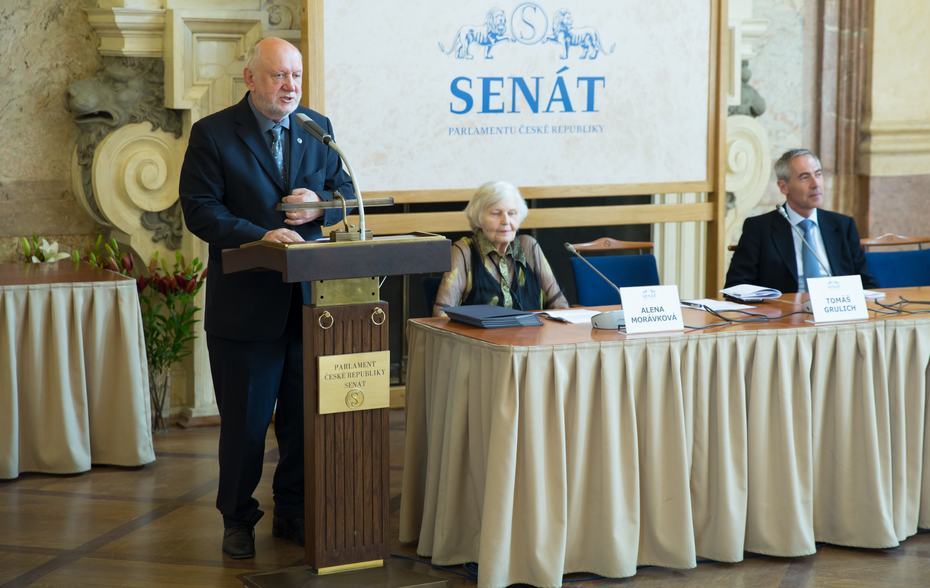 (c) 2017 Senát PČR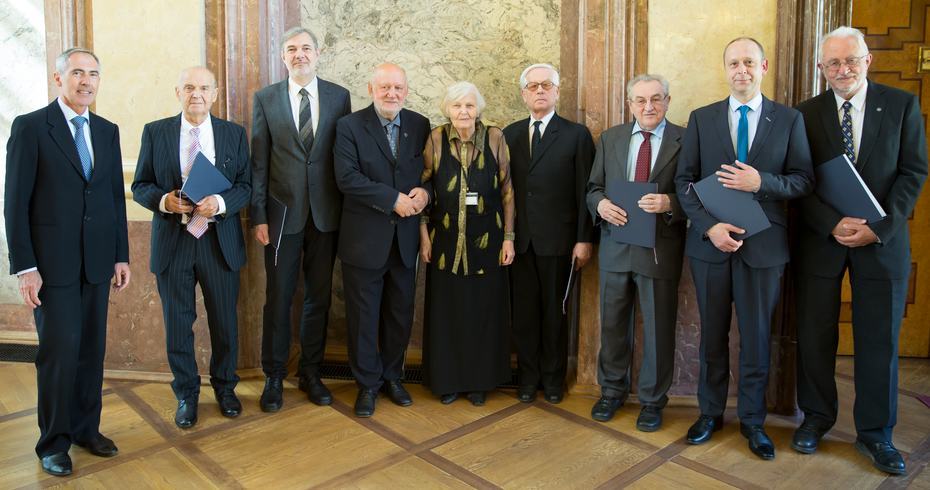 (c) 2017 Senát PČR
In a short speech of thanks, Vilém Prečan emphasised that he highly values the awards because of the meaning the activities of the Society of Arts and Sciences had for the exile community and for the homeland. He drew attention to the fact that the treatment of the history of the Society of Arts and Sciences is an important task for historians, and announced that the Czechoslovak Documentation Centre plans to publish the complete edition of the quarterly Proměny for the years 1964–1991 on its internet portal.